Installation & commissioning (I&C)
Quantum Solutions offers a comprehensive suite of Network roll out services that supports every phase of the roll out process.Our major strength lies in implementation of Core Networks in Network Planning, Equipment Installation, Testing, Commissioning, Integration and Maintenance of GSM/CDMA Network on Pan India basis.
The areas of services are briefly covered in below section:
Site Survey: Ready for site installation checking.
Los Survey: Carried out LOS survey to have MW connectivity between the two sites to ascertain the Line of Site clearance.
EMF Survey: carried out over 2000 sites for NSN.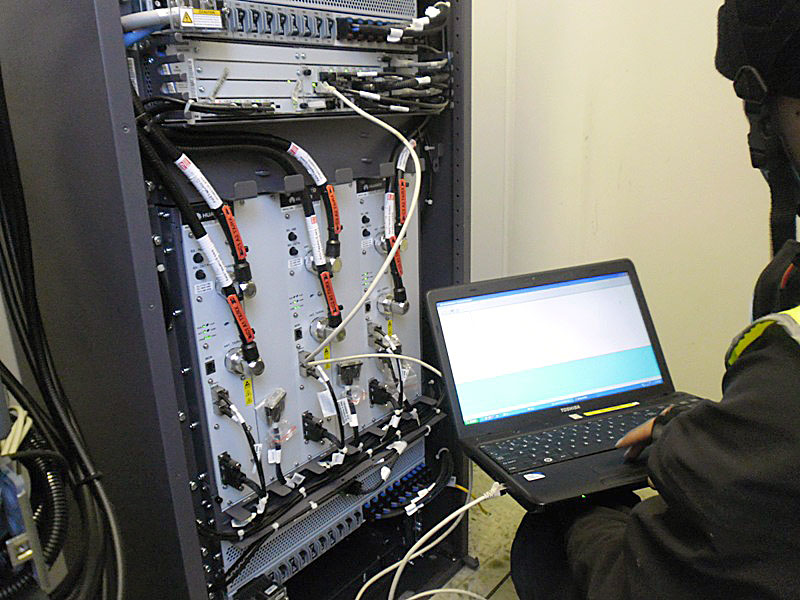 Installation & Commissioning of BTS:
Installation, Testing & Commissioning of all ranges of Telecom equipment's related to GSM, CDMA and WiMAX
Installation of BTS, Indoor, Outdoor- All Make, All Type
Integration of BTS Sites and clearing AT Points
Installation of GSM and CDMA Antennas.
Swap Activity ID to OD & Old version BTS to New Version
TRX Addition with New and Existing sites.
DTRX Segmentation
BTS Expansion
Installation & Commissioning of Radio Links:
Installation & Commissioning of all type MW Antenna (0.6m, 1.2m, 1.8m, and 2.4m) 7 GHz,18 GHz,21 GHz,23 GHz.
Installation & Commissioning of MUX, FIU, PDH and SDH hop for NEC and Ceragon Make

De-Installation of Existing BTS,MW-hope, IDU, ODU, Antennas & Accessories
VSWR Measurements & Alarm rectification of Existing cell sites
Self-Assessment of installed site
Site Documentation & inventory management
Acceptance Test